---
---
TL;DR
Tech guru and Microsoft scientist Jaron Lanier adds his voice to those calling for regulation of AI.
He says all data should have its provenance tracked to ensure integrity, reward where reward is due, and to curb deepfakes.
Lanier thinks more executives in Big Tech companies (like him) should speak more freely and be prepared to criticize in order to build a better business and a better society.
---
---
Tech guru Jaron Lanier has added his voice to those calling for regulation in AI, arguing that it is in the best interest of society — and that of Big Tech.
As part of that regulation, Lanier, who now works at Microsoft, also argues for all data used by AI models to have its origin and ownership declared, to counter the threat from misinformation and deepfakes.
"All of us, Microsoft, Open AI, everybody in AI of any scale is and saying, we do want to be regulated. [AI] is a place where regulation makes sense," Lanier told Bloomberg's AI IRL videocast. "We want to be regulated because everybody can see [that AI] could be like the troubles of social media, times a thousand. We want to be regulated. We don't want to mess up society. We depend on society for our business. You know, markets are fast and creative. And you don't get that without a stable layer created by regulation."
Speaking to the idea of "data dignity," Lanier explained that this is the notion that creators should be compensated, especially if their data is being used to train algorithms.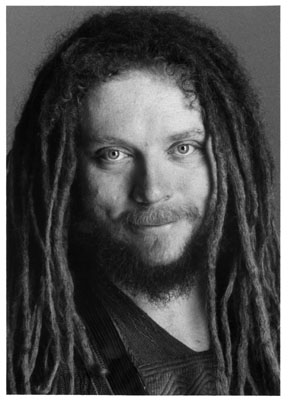 Provenance
"In order to do it, we have to calculate and present the provenance of which human sources were the most important to give an AI output. We don't currently do that. We can though. We can do it efficiently and effectively," Lanier says. "It's just that we're not yet. And it has to be a societal decision to shift to doing that."
He admits to being "scared" of the potential for misinformation caused by unregulated AI use interfering with politics but feels the answer to deep fakes is provenance. "If you know where data came from, you no longer worry about deep fakes. The provenance system has to be robust."
Lanier's Role
Lanier's bizarre title at Microsoft is "Prime Unifying Scientist," something he admitted was a humorous attempt to encompass everything he does, like an octopus.
"I have come to resemble one, or so my students tell me, and I'm also very interested in their neurology. They have amazing nervous systems. So we thought it would be an appropriate title."
However, this gives him something of a free-roaming role both inside and outside the company. He was at pains to point out that he was not speaking here in an official Microsoft capacity.
In fact, Lanier has become a fierce critic of the industry he helped build, but he wants to challenge it to do better from within.
"To be an optimist, you have to have the courage to be a fearsome critic. It's the critic who believes things can be better. The critic is the true optimist, even if they don't like to admit it. The critic is the one who says this can be better."
Open Source Concerns
For example, he doesn't think the open source model for AI or Web3 makes any sense. He poured scorn on the idea that open source would democratize and decentralize the internet and its reward system.
"I think the open source idea comes from a really good place and that people who believe in it, believe that it makes things more open and democratic, and honest and safe. The problem with it is this idea that opening things leads to decentralization is just mathematically false. Instead of decentralization, you end up with hyper-centralization and monopoly. And then that hub is incentivized to keep certain things very secret and proprietary, like its algorithms."
Instead, he advocates for a market economy, in which people and businesses pay to use technology, like AI. He hints that doing so would fund data provenance and retain data integrity.
Lanier says he doesn't agree with the founder of OpenAI, Sam Altman, on everything, including his notion of a universal cryptocurrency: "I think that some criminal organization will take that over, no matter how robust he tries to make it."
The Benefits of Speaking Up
He says being able to criticize from within Big Tech is actually beneficial for Microsoft's own business.
"I've tried to create a proof of that, where I can say things that are not official Microsoft. Look, I spend all day working on making Microsoft stuff better. And I really am proud that people want to buy our stuff and want to buy our stock. I like our customers. I like working with them. I like the idea of making something that somebody likes enough to pay you money for it. That to me is the market economy."
Lanier wants to persuade colleagues at Meta and Google to speak their minds more, too.
"If the other tech companies had a little bit of [free] speech in it might actually be healthy for them. I think it would actually improve the business performance of companies like Google and Meta. You know, they're notoriously closed off. They don't have people who speak, and I think they suffer for that, [even if] you might not think so because they are they're big successful companies. I really think they could do more."
He says there are four or five other execs at Microsoft with public careers outside the company who speak their mind.
"I think it's been a successful model. Do I agree with absolutely everything that happens in Microsoft? Of course not. I mean, listen, it's as big as a country, you know."