---
---
TL;DR
Original drama and film content continues to drive audiences to streaming services, Nielsen finds in its end-of-year rankings.
Netflix locks out the top ten streaming episodic shows with shows including "Ozark," "Stranger Things" and "Wednesday."
Disney+ takes the prize for most streamed movies with animated feature "Encanto," among others.
---
---
Americans streamed more than 19 million years' worth of content last year, a total that was at least partly driven by original film and drama, according to Nielsen. Among the most popular hits were Netflix's Stranger Things and Disney+ animated feature Encanto.
In the ratings agency's end-of-year streaming rankings, Netflix shows lock-out the top ten. Stranger Things came out on top of both original and acquired content as the most streamed TV show in 2022, amassing 52 billion minutes viewed for a total of 34 episodes (spanning all four seasons).
The teen scarer was also the streamer's second series to cross the billion-hour viewing mark, after Squid Game, notes Fierce Video.
The dominance of original content is underscored even more by the fact that there are only 34 episodes of Stranger Things, while there are 192 episodes of The Office, finds Nielsen.
The overall streaming figure of 19 million years is up 27% over 2021 (15 million years' worth) but not quite achieving the earlier pandemic record-highs of 2020.
Another notable Netflix title on the originals ranking was Wednesday, taking third place at 18.6 billion minutes streamed despite debuting in late November with just 36 days of availability on Netflix to make the cut for this chart. Ozark came in second in the original-only list (31.3 billion minutes) but fourth place in the overall ranking.
Netflix locks out the top 10 streaming episodic shows with Amazon Prime's The Boys coming in at 11 and The Rings of Power at number 15 (9.4 billion minutes).
When it comes to original movies on streamers, Disney is the winner.
Encanto was the most streamed movie in 2022 with 27.4 billion minutes viewed and taking fifth in Nielsen's original and acquired streaming ranking. Turning Red (11.4 billion minutes), Moana (8.6 billion minutes) and Hocus Pocus 2 (5.7 billion minutes) were other big hits for Disney+.
As you can see from the chart, it's far from all about originals. The long-running procedural drama NCIS was the second most-watched show in 2022, gaining 38.1 billion minutes viewed across 356 episodes.
Nielsen said, "This highlights the immense attraction that library content holds for viewers who spent billions of minutes throughout the year watching popular titles like Grey's Anatomy, Bluey, Seinfeld, Criminal Minds and the Simpsons."
Whether acquired or original, though, Netflix still dominates as originator. The streaming service took 10 out of the 15 spots among 2022 streaming programs overall. Disney+ nabbed three spots followed by two spots for programs on multiple platforms. Netflix in fact was in command across overall, original and acquired streaming programs. Disney+ only overtook the behemoth in streaming movies thanks in part to its deep library of family favorites.
But will Netflix be able to stay top dog in 2023? HBO Max and Peacock, both of which will see their first full years of Nielsen rankings inclusion in 2023, could shake things up.
Next, Watch This: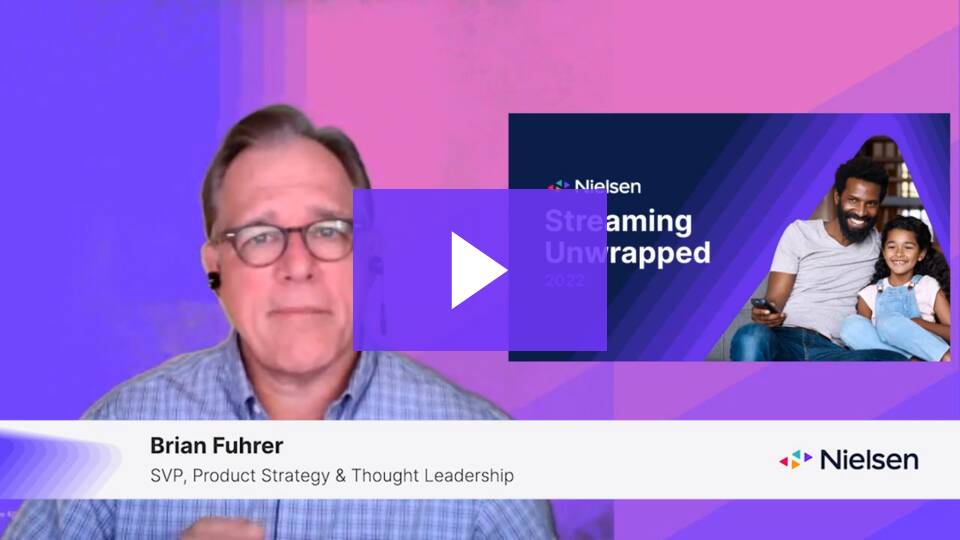 ---
Big content spends, tapping emerging markets, and automated versioning: these are just a few of the strategies OTT companies are turning to in the fight for dominance in the global marketplace. Stay on top of the business trends and learn about the challenges streamers face with these hand-curated articles from the NAB Amplify archives:
---