Anyone who caught comedian Bo Burnham's Netflix special Inside will have a handle on the ennui gripping younger generations. In many ways, the entire special was a commentary on our collective love-hate relationship with the internet. Burnham's insights are a jumping off point for a wider look at what it means to be millennial or Gen Z.
"One of the things about Bo Burnham's Inside that makes it so compelling is how it captures both the good things and the bad things about technology, while also understanding that technology's presence in our lives is now inevitable," writes Rex Woodbury, who works for VC firm Index Ventures and blogs on Substack at Digital Native.
Of course, you can't lump Millennials and Gen Zs into the same bucket. "Millennials were told to follow their dreams and told that they could do anything, be anyone; they came of age with a sunny optimism. That optimism is now hardening into a cold nihilism, but Gen Zs were from the start more pragmatic, more pessimistic, more listless."
Woodbury has identified 10 traits common to most Gen Zs and, importantly, how they relate to Web3 businesses addressing that mindset. To some extent, these also extend to Millennials and Gen Alphas (the oldest of whom are 12), but when you account for the fact that Gen Z is now the largest generation in the US, the behavioral changes noted here "compound into macro-sized cultural shifts" that media and entertainment companies need to understand.
Queer
With Pride Month just behind us, what place more appropriate to start than queerness? And Gen Z is the queerest generation in history:
"It's stunning to watch the speed with which norms are changing. Gender, masculinity, and sexuality are each becoming more fluid, more complex, more multi-faceted. We see this is in celebrities like Elliot Page and Sam Smith coming out as non-binary, in the ways that Billie Eilish and Harry Styles dress, in Gen Z men (many straight) wearing make-up and jewelry."
Lil Nas X is perhaps most representative of this cultural shift, as Woodbury argued in "Lil Nas X Is Gen Z's Defining Icon." He writes, "He continues to redefine gender and masculinity and sexuality through his art and persona."
There are 30 million Americans who identify as LGBTQ+ — a 60% increase from 2012 — including one in five Gen Zs. New companies like Folx Health are building directly for this group.
Authentic
A trait that should be very familiar by now is the demand for authenticity. Apps like BeReal "focus more on the present, and less on curating a flawless online persona for future benefit.
Whereas Millennials grew up performing online — curated Insta grids, LinkedIn job announcements, the rise of the personal brand — Gen Zs eschew performance for authenticity.
"Related to mental health — young people are exhausted by the internet's constant connectivity and comparison."
The premise of BeReal is that once a day, you get a notification telling you to stop everything you're doing and snap a pic. Your phone captures the moment through your front camera and back camera, so everyone receives a full 360-degree view of what their friends are up to — but you can only see what your friends post if you yourself post. BeReal is built on a foundation of authenticity — no filters, no editing, no planned photoshoots. It's right there in the name: be real.
Private
If the younger generation is exhausted with "presentation culture," they are also more concerned about personal space.
This, says Woodbury, underscores a major difference between Millennials and Gen Zs: the former group was taught to burnish their online presence, using every opportunity to stand out and look perfect; the latter group, which has never known a world without social media, prefers blending in and trying on new identities.
"This is a wild generalization, of course; authenticity itself can be an act of performance. But it's a directionally correct generalization, and it's showing itself in where and how people interact online."
An example: The Technician is a woman who uses Unreal Engine and a motion-capture suit to create her digital persona, Code Miko. Miko is one of the most popular streamers on Twitch, with 916,000 followers.
The Technician is now building her own startup, Mikoverse, which aims to let anyone replicate her experience. Mikoverse lets you easily become a vTuber (virtual YouTuber) and forge your own alternate persona.
"With the rise of privacy online — both anonymity and pseudonymity — we'll see more people express themselves through new personas that obscure their 'real' identity," Woodbury concludes.
Thrifty
TikTok may be the worrying some for its data scooping into the Chinese state, but another Chinese firm has snuck under the radar to usurp Amazon as the No. 1 shopping app in the iOS and Android app stores.
SHEIN, is now America's largest fast-fashion retailer: Why? SHEIN's speed and ease (the company is 100% e-commerce) has led to an ultra-consumerist culture in which customers often buy clothes from SHEIN multiple times a week. A phenomenon called a SHEIN "haul" has emerged on social media, in which influencers buy $500+ of its clothing for try-on videos.
"My take is that consumers do care about the environment — but they also care about a good deal," says Woodbury. "And the latter often trumps the former in the ranking of priorities.
Sharing
The rise of ultra-consumerism has in turn fueled the resale economy. "Guilt from participating in the consumerist culture outlined above — buying clothes two, three, four times a week — can be partly assuaged by reselling what you buy," proposes Woodbury.
Secondhand fashion is one of the fastest-growing but least-talked-about industries. In fact, By 2030, the secondhand fashion industry will be nearly twice the size of the fast fashion industry.
Gen Z celebrities such as Olivia Rodrigo embrace resale culture. Rodrigo even sells her clothes on her own Depop store with an average price of about $30.
"We'll see more brands control the resale experience and lean on resale to drive conversion. Facebook Marketplace has quietly become the second-largest marketplace in the world (behind Amazon) by number of monthly active users. The success of Marketplace speaks to the opportunity for secondhand. The unbundling of Facebook Marketplace is the new unbundling of eBay."
Impactful
The fashion industry contributes 8% of greenhouse gas emissions; fast-fashion is a particular culprit. This speaks to an adjacent, broader trend: impactful commerce.
"Young consumers want to shop with brands that align with their values," says Woodbury, who points to breakout brands that are values-driven: Allbirds and Everlane are built around sustainability; Bombas and Warby Parker use "buy-one-give-one" business models; or in the success of brands that take a stand — such as Nike's Colin Kaepernick ad campaign. (Nike consistently ranks #1 as Gen Z's favorite brand.)
"In consumers' eyes, if you don't stand for something, you don't stand for anything. I expect this form of impactful commerce to become tablestakes. In 2022, people — and especially Gen Zs — expect to shop their values."
Nostalgic
Gen Z exhibits a nostalgia for the 90s and the aughts.
Why, for instance, are Friends re-runs more popular among teenagers than the hundreds of new shows on streaming services? Why are wired headphones back in vogue when AirPods exist? In an age of Spotify, why are vinyl sales exploding?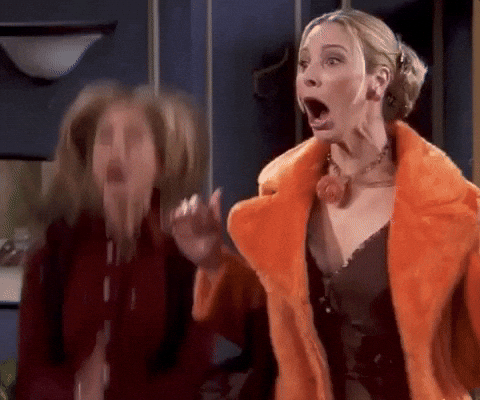 "Part of nostalgia is pandemic-fueled: nostalgia is a source of comfort during difficult times," posits Woodbury. "The need for comfort has only increased in 2022 with Ukraine, gun violence, Roe v. Wade overturned, and more. TikTok is full of videos reminiscing on the small comforts of yesteryear, and this is very much a Millennial phenomenon too.
"Many Gen Z characteristics intersect and build on one another. Stress and anxiety beget the need for escapism. Thriftiness fuels secondhand, which in turn is built on impactful commerce. Many of these traits can also be found in Millennials, and many will be found — perhaps more so — in Gen Alphas."

— Rex Woodbury
But part of nostalgia also stems from the pervasiveness and intrusiveness of tech, which makes young people long for an analog world. Today's tech-dominated world gives older technologies, like vinyl, a certain romanticism. The idea of a world pre-iPhone (introduced 15 years ago) sounds downright utopian.
"Many Gen Z characteristics intersect and build on one another. Stress and anxiety beget the need for escapism. Thriftiness fuels secondhand, which in turn is built on impactful commerce. Many of these traits can also be found in Millennials, and many will be found — perhaps more so — in Gen Alphas.
"Behavior shifts influence capitalism and commerce and culture. We can do our best to examine these shifts and predict their ripple effects, but ultimately we'll have to just wait and find out."
---
---
---
---
A Gen Z Tsunami: Are Brands Ready?
By Abby Spessard
On track to account for a whopping 25% of global income by 2030, Gen Z is coming in hot. "Until now, they've had to cope with the world around them," Kate Wolff, founder and CEO of Lupine Creative, writes for Adweek. "But believe that when they sit in full power, brands will have to cope with them." That includes embracing Gen Z's unique identities and engaging with immediacy and authenticity.
Demographically, Gen Z is the most diverse generation the country has ever experienced and, according to the Pew Research Center, only 52% of Gen Zs are white. Highly adept at recognizing racism in institutions, this generation has witnessed firsthand "the racially charged backlash against our first Black president." Approximately 20% of Gen Z adults identify within the LGBTQ+ community. And while they may be more open about this, "they've also witnessed exclusion, bullying, harassment and violence, particularly against trans people." As more Gen Zs enter adulthood, the 75% who believe abortion should be legal will only increase.
Wolff uses the term "otherness" when talking about Gen Z, which currently includes those between the ages of 10 to 25. She explains that "being 'other' means living with a behavior code. 'Don't be too gay'; "Don't be too Black"; 'Don't bring the troubles of motherhood to the office.' Gen Z will reject all these notions." Alongside rejecting the status quo, "the marginalized will rightfully insist on taking their place in all sectors of society. But it's challenging terrain for brands when everyone believes they are 'other.' "
This challenging terrain is rife with potential pitfalls for brands wooing Gen Zs. "Their entire lives have been documented online, beginning with their parents. They've never had the anonymity to experiment or make mistakes without those missteps potentially following them forever." Gen Z knows by experience how actions have consequences, Wolff comments, and now it's time that brands learn this too. "Brands can't just leave difficult conversations. Responding quickly has become imperative."
Consumer analytics firm ThinkNow found that Gen Zs are less likely than millennials to support companies that make public commitments but don't follow through. "It's not that Gen Z doesn't want companies to say the right thing — they do, but they also want actions."
A recent example is Disney.
Disney is still facing the consequences of financially supporting politicians who backed Florida's "Don't Say Gay" bill. At first, they did what other big companies have done when in the same situation: release a statement. But for Gen Z, that wasn't enough.
"After the backlash, its Pixar studio reinstated a previously cut kiss between two women into the final edit of its latest Toy Story film Lightyear. (In response, the film was banned by 14 countries.) Disney took a stand, and this type of intentional action is what Gen Z consumers expect from the brands they bring into their lives."
Wolff acknowledges that Gen Z won't be able to change the hearts and minds of other generations since that's up to the individual. "However, Gen Z will hold people, institutions and brands accountable. It's time to write a new playbook focused on audience nuances and brand bravery to reach them.
"Adapt or die, indeed."
READ MORE: Gen Z Is Resilient and Honest, and They Expect the Same From Brands (AdWeek)
---
---
---
---
Are you interested in contributing ideas, suggestions or opinions? We'd love to hear from you. Email us here.