The global pandemic in 2020 forced live media and entertainment companies into remote production and cloud-based operation. Heads of production turned to hardware and software equipment vendors for assistance in this rapid transformation.
For equipment vendors, moving to a SaaS cloud-based model should mean more flexibility and faster response time. It should also allow greater personalization of deployments, meaning media companies can move more quickly to innovate and differentiate themselves from their competition — moving more quickly, certainly, than our industry has moved in the past.
Vendors and integrators are going to have to serve a different role in the future, re-skilling for a more SaaS-based environment. OB providers have for many years produced coverage "as a service," physically arriving at a venue and delivering the match or event as a turnkey service to required platforms.
But they, like all live production suppliers and vendors, now need to change to a more software-based and virtualized as a service model. Broadcasters are also now looking to optimize their infrastructure and reduce their total cost of ownership.
Cloud-based platforms for production and distribution are emerging where the various applications have been deconstructed and re-assembled in order to provide new "media factories." This enables customization, whereas before the end-user may have been squeezed into buying a certain size or type of infrastructure. In the future, this should provide the economic benefit of paying only for what you use, allowing media companies to differentiate their offerings.
Interoperability is more important than ever as legacy hardware products — on which many vendors still heavily rely — must be able to plug into cloud- and software-based infrastructures to enhance the required flexibility for content owners. Vendors should be able to provide as-a-service building blocks that can be shared rather than forcing end-users into proprietary infrastructure relationships.
Vendors need to provide flexibility when it comes to capex and opex, not pushing the customer in one direction or the other. Revenues are now moving inexorably from capex to opex models, and it will be incumbent on vendors to have cash reserves to cushion them against the possible revenue dip that could ensue as media business move from buying and installing hardware to taking subscriptions or licenses for what they want to use on a pay-per-use basis.
It is not an easy transition, but for vendors it should be seen as attractive as subscription- or opex-based revenues tend to be recurring and predictable, and thus good for cashflow, versus the big one-off milestones associated with capital expenditure.
Gathering Around Customers To Help Them Keep Going
These were among the discussion topics in an IABM BaM Live virtual session titled "Discussing Transformation: As-a-Service Economics," moderated by IABM CEO Peter White and featuring Avid CEO Jeff Rosica, Grass Valley CEO and President Tim Shoulders and EVS CEO Serge Van Herck.
The session examined suppliers' transition to as-a-service models. The pandemic pushed the volatility of our industry to an extreme in 2020. In this environment, what was this period like for each company and what has been learned during this period for the future?
Jeff Rosica, CEO, Avid
"It's been an interesting year! If you look back to March, April, May, it was clearly a concerning time for all as the industry didn't know what it was facing and the world didn't know what it was facing. Everything was pretty much shut down.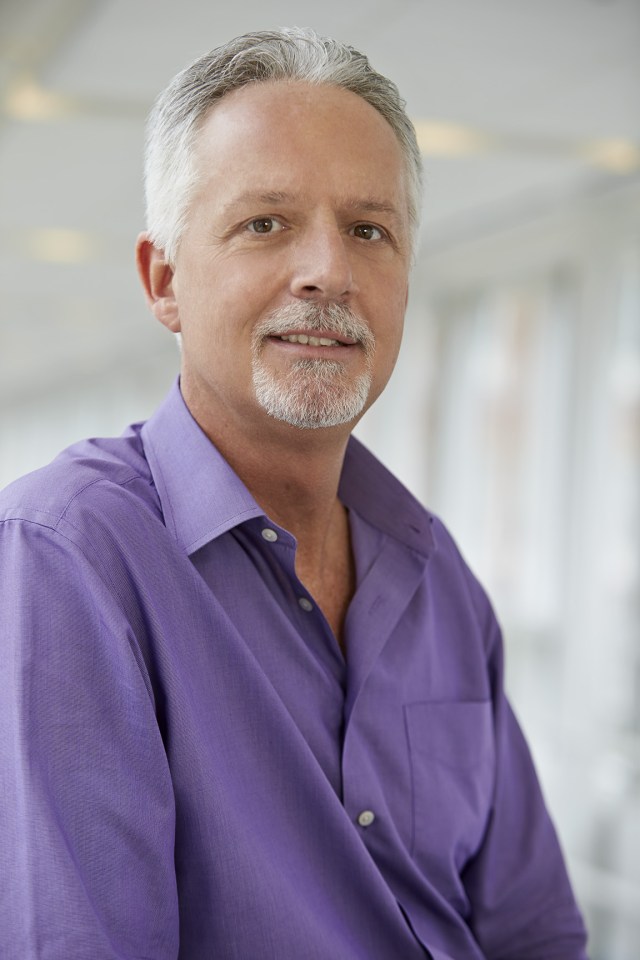 "We as an organization mobilized really fast. Maybe at the time internally our people said 'gee, are we over-reacting?' but we really moved quickly to put a comprehensive plan in place from all angles of our business and we mobilized and executed literally within two weeks.
"That helped us navigate quite quickly, and then of course there was a lot of work helping customers keep going. That couple of months was interesting for sure. But what was great to see was that the industry adapted really quickly — unlike many industries that were not ready for this — and all the technology suppliers gathered around our customers and helped them to quickly move to some new models.
"And what we've seen is some great innovation happening. Right now, we're obviously staring at a pretty dark winter from the pandemic standpoint. But the industry is handling it differently than we handled it before because I think we've learned how to work remotely, and companies like EVS and Grass Valley and even Avid have helped people do productions in a new way during the pandemic.
"So I think the industry has learned some lessons but they've also learned some innovative ways to do what we do, which is to create and distribute great content.
"As a company we have to be very careful. Our sales, marketing and back-office teams have to be much more connected, talking a lot and making sure we're watching the metrics closely and navigating through. The good news is we know what we're facing now and you can see the industry gradually improving. Our results have been improving all year long. As industry leaders we have to watch things very carefully.
"Moving to a Saas, cloud-based model is going to provide more flexibility and enable us to innovate faster. We've been doing a lot of work in the cloud space for a couple of years, working with media companies and broadcasters around the world. You're taking projects that might have taken months or years in a more traditional on-prem hardware-software environment, and innovating things in weeks or days or in some cases hours.
"These models allow a lot more personalization in how people are going to deploy and use these technologies to differentiate themselves and quite frankly move with a lot more speed than our industry has traditionally moved."
Tim Shoulders, CEO and President, Grass Valley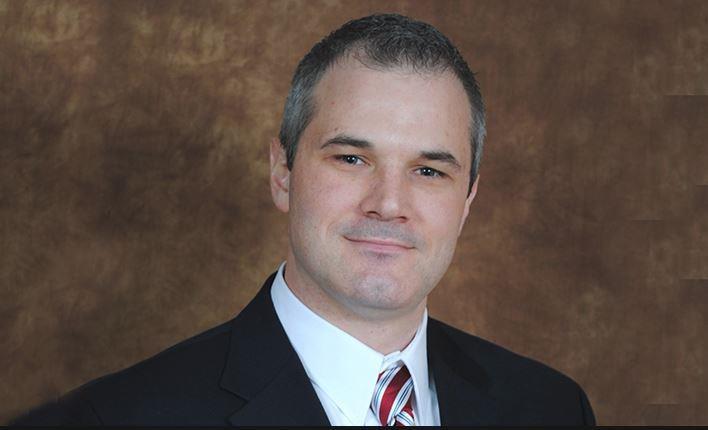 "If anyone had told you that they knew sports, live events and film production would go to zero for two months they would obviously be lying! Nobody plans for that type of eventuality. I think we all probably planned for a standard recession — for which we have tools. But this was a recession on steroids.
"For us the biggest challenge [for 2021] is going to just be adapting to the changes in the market. We've seen it shift pretty radically from traditional models to remote production during the pandemic and we see the benefits of being able to operate in more remote situations.
"It is helpful in a lot of ways that we've had this experience this year to prepare us for that transformation — but I don't think we have been completely able to see all the consequences as a result, so we have to be ready to adapt for whatever may come in this upcoming year.
"It's really about change management and making sure we're transforming the company in the right way to meet those needs."
Serge Van Herck, CEO, EVS
"Yes our first priority was to help our customers. In March and April we saw a lot of orders stop and we saw revenue drop really very heavily in front of us, but we decided to keep everyone on board, with every team member at EVS staying on the payroll because we needed everyone in order to help our customers go through that transition.
"It was a huge pressure to help everyone go to that remote production environment. We were lucky — if I can say it — that we have been working on that trend for many years and were in a position to launch our LSM-VIA [live slow motion system] in May of this year. This all accelerated effectively the way forward to remote operations.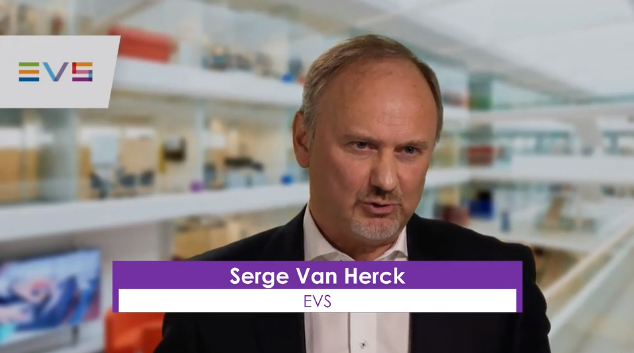 "Our second priority was to adapt to the circumstances and ensure that everyone could work from home. It was a completely different animal than before but we learned some good things. We had various development centers around the world, so now everybody felt remote! Even headquarters staff had to work from home. At the end that was a good evolution.
"And third, on the strategy level we kept believing in the future and we did not slow down. In May we also announced the acquisition of Axon — so even at the peak of the first wave we continued to invest because we believed that at some point in time we would get out of this. We're not sure when, but fortunately we have sufficient financial means to get through.
"This was the third important part of our strategy. We think we need to continue to invest in those new products our customers are looking for.
"The biggest evolution is adapting to remote production. Before, remote production was really seen as bringing personnel into broadcast centers or central units. Now it's much more than that, of course, it's also about having equipment at the venue and the broadcast center and having the operators at home. So for sure this adaptation will still have a heavy impact for the next few months and years.
"The transformation to IP is also happening. It will happen from now until 2030 but at different speeds, depending on which region you are in. Our biggest challenge is to invest in the right products at the right time, to help our customers go through that transformation. But we are convinced it will be at different speeds in different regions around the world."