Milab VIP-50 Large Diaphragm Condenser Microphone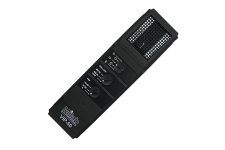 Probably the most recognizable Milab model ever produced. A classic vocal microphone found in recording studios all over the world.
"I can tell you there's only one mic that's come out in the last decade which is truly remarkable, and that's the Milab VIP-50. […] I used it on Ray Charles on "I'll Be Good to You" in "Back on The Block". He came into the studio right after the tracking and said: What mic is that? I have to have one!" – Five-time Grammy Award winner Bruce Swedien
"I cannot remember being so impressed with a microphone." – Richard Perry, producer (Ray Charles, Rod Stewart, Barbara Streisand)
The VIP-50 is nothing less than a true classic. Built around the Milab 2700 rectangular capsule and developed in the mid 80's, it has since become the go-to microphone for studio vocals – and many other applications – in studios all over the world. Over the years the VIP-50 has been the chosen vocal microphone on a long list of albums by artists like Michael Jackson, Drake, Chaka Khan, The Manhattan Transfer, Jeff Buckley, Ray Charles, Tori Amos, Gino Vannelli and many others.
The VIP-50 offers five different polar patterns and a selection of filters and pre-attenuation pads. It is delivered in an SKB 3i waterproof case with a Rycote InVision USM shockmount.
"Milab managed to get the warmth of an old ribbon mic as well as the pristine top end of a new generation transistor mic into the one microphone. This is a great microphone!" – Gary Lux, engineer (Sting, Manhattan Transfer, Norah Jones, David Bowie
Product Specs